Laminate Products
It is really hard to find something negative to say about laminate flooring. It is just that cool and is an all-around great option for flooring for many Colorado residences. In recent years, laminate floors have become more popular and for good reason. These stylish floors will lend your home a fusion of aesthetically pleasing design options, incredible functionality and tough durability. So, if you have kids and/or pets, or if you simply want flooring that is good looking, affordable, and simple as pie to maintain, then we urge you to consider laminate for your home.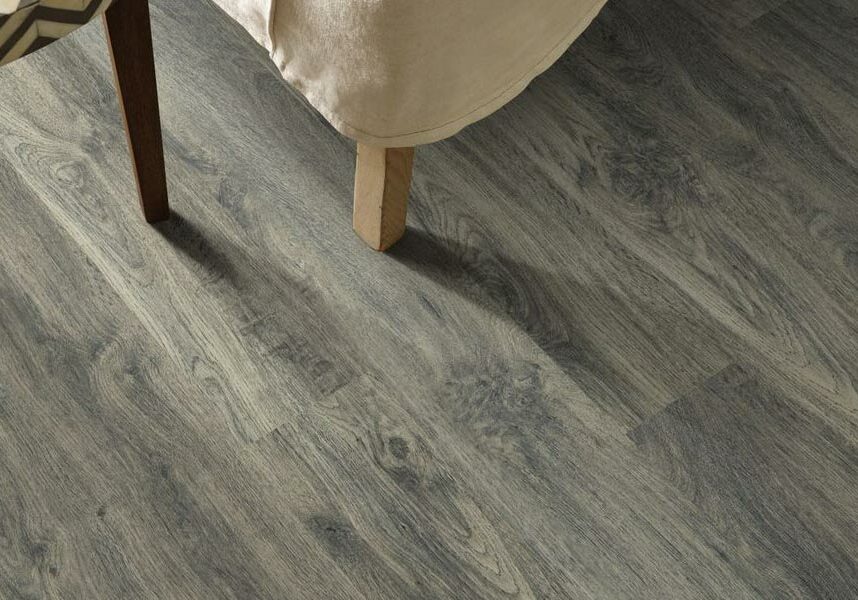 Durability - Laminate floors have the well-deserved reputation for being tough! Laminate is highly scratch resistant, and is resistant to impacts, stains, and even fading from the sun. Can it get much better than that?
Installation - Laminate flooring is easier than other types of floors to install. Typically, the planks snap together, and they do not need to be nailed, stapled, or glued to a subfloor. When installed properly, it will look sleek and classy.
Stylish - Laminate has much of the appearance and texture of hardwood. Plus, it comes in a wide selection of styles, colors, and finishes so it is easy to find a look that you will love and that will complement your home.
Great for Kids & Pets - The topical finish coat on laminate makes it very difficult for kids and pets to cause damage to these floors.
Less Allergies - Dust and other allergens don't penetrate into laminate flooring. If anyone in your home suffers from allergies then being able to simply sweep or vacuum away the dust and pet fur is a huge benefit.
Like hardwood, laminate is susceptible to moisture damage, which is why we do not recommend choosing laminate flooring for bathrooms or other rooms where water exposure is likely. If laminate is subjected to standing water, the materials it is made of breakdown and buckling will result. Shaw laminate flooring, for example, includes wood so you would never use excessive moisture or install in a high-moisture location. Sometimes when warping or buckling occurs, the entire floor will have to be replaced since repairing small sections of laminate is not always possible.
There are so many beautiful possibilities when it comes to laminate floors. Browse our gallery and get inspired.
A great feature of laminate is that it is straightforward to install. Learn more about what to expect.
Cleaning and maintaining laminate floors is simple and hassle-free. With just a little effort, your floors will maintain their beauty for a long time.
Top Quality Laminate Flooring from Brands You Trust
At IQ floors we are proud to offer you laminate floors only from the most trusted brands including Evoke, Quickstep, Shaw and Formica. You can take it easy knowing that whatever style, color or design of laminate floor you choose it will be of the highest quality, will provide the ideal floor space for your kids and pets to play on, and will stand the test of time.