Tile
We love the many looks, textures, colors and design options that come with tile flooring. Plus, tile is easy to keep clean and very durable which is very important if you have children, guests, and pets in your home. The benefits of tile flooring are many and that is why it is a classic in so many homes of all styles.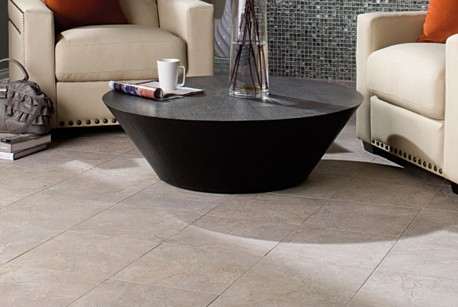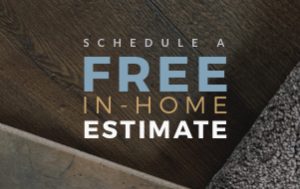 Why Choose Tile
It is beautiful and can be highly unique
Will effortlessly enhance the style of your home whether it is sophisticated, rustic modern, etc.
Offers durability and stays looking great
Versatile and easy to clean and maintain
There are so many beautiful possibilities when it comes to tile flooring. Browse our gallery and get inspired.
A great feature of tile flooring is that it is straightforward to install. Learn more about what to expect.
Cleaning and maintaining tile is simple and hassle-free. With just a little effort, your tile flooring will maintain its beauty for a long time.
Top Quality Flooring from Brands You Trust
Our Tile Collections
Fossil – This collection brings you one of the cutting edge trends in tile – the large rectangle. The stunning design with its stone and wood visuals and color variations complement any room.
Fired Hickory – This beautifully scraped, rustic collection has the look of natural, warm wood complete with cross-sawn marks, natural holes and swirls.
Petrified Hickory – One of our most popular offerings, this collection gives you a wood plank look in 6" x 24" glazed porcelain tiles.
Metropolitan Slate – This collection offers the stunning look of slate without the maintenance and upkeep challenges. Striking colors and impressive realism will lend a unique and upscale look to your home.
Lunar – This exceptional collection, designed in Italy and made in the USA, is exclusively offered by Shaw. Its dramatic design is inspired by actual images of the moon's surface and features a sophisticated glazing process to give the tile one of a kind depth, texture and color.
Brushstone – This on trend collection of exquisite glazed porcelain tile comes in rich and earthy hues. Distinguished by a slightly raised-relief feel, a soft and misty look with no obvious grain, and a spatter glazing lending an illuminating lightness.
A Word About Shaw Tile
Seven of our porcelain tile collections (Fossil, Fired Hickory, Petrified Hickory, Metropolitan Slate, Lunar University and Manor) are manufactured with the environment in mind. Each of these collections contain up to 40% post-industrial recycled content.
Our commitment to responsible products has been recognized by global experts. Bureau Veritas, a leading international group specializing in testing, inspection and certification services, has validated the promises we make regarding our eco-friendly tile products. Five of our tile collections have been certified by Bureau Veritas: Brushstone, Lunar, Metropolitan Slate, Fired Hickory and Petrified Hickory.
How to Choose the Right Flooring That's Right for Your Home?
The best flooring is not a one-fits-all answer, and it will differ from person to person depending on your personal tastes, your lifestyle and where you live. We tell our clients that the best flooring is one that you love the look of and that also best suits your needs and those of your home.
We understand that finding the perfect tile for your home is a process. Whether you go with porcelain, ceramic or natural stone we are happy to help you find the perfect choice, and are committed to making the process enjoyable. Rest assured that no matter which product you choose, you will be getting a quality product that the whole family will enjoy.